IT consulting, design and development
Montenapoleone of Montenegro: The company Samms was founded in May 1994, and the beginning of its work was marked by the Slovenian brand Mura. Already recognized in the former Yugoslavia as a symbol of tradition and quality, Mura was the first franchise store in Montenegro. Following market developments and customer needs, SAMMS has turned to finding luxury brands that celebrate diversity and provide a unique style to each client. Then, among others, the company's portfolio was enriched with sophisticated Italian brands such as MaxMara, Weekend, MaxCo, and Ermenegildo Zegna.
Today, after 26 years of successful business in the territory of Montenegro, SAMMS is the exclusive representative and owner of franchise stores for 13 global fashion brands: MaxMara, Weekend, Max&co, PennyBlack, LiuJo, Twin-Set, HugoBoss, Paul&Shark, Ermenegildo Zegna, Gerry Weber, Pinko and Petit Bateau.
In addition to franchise stores, SAMMS has retail facilities – multi-brand shops within the Splendid Hotel, in the Plaza shopping centre in Budva, in Tivat-Porto Montenegro, in Bar and Podgorica.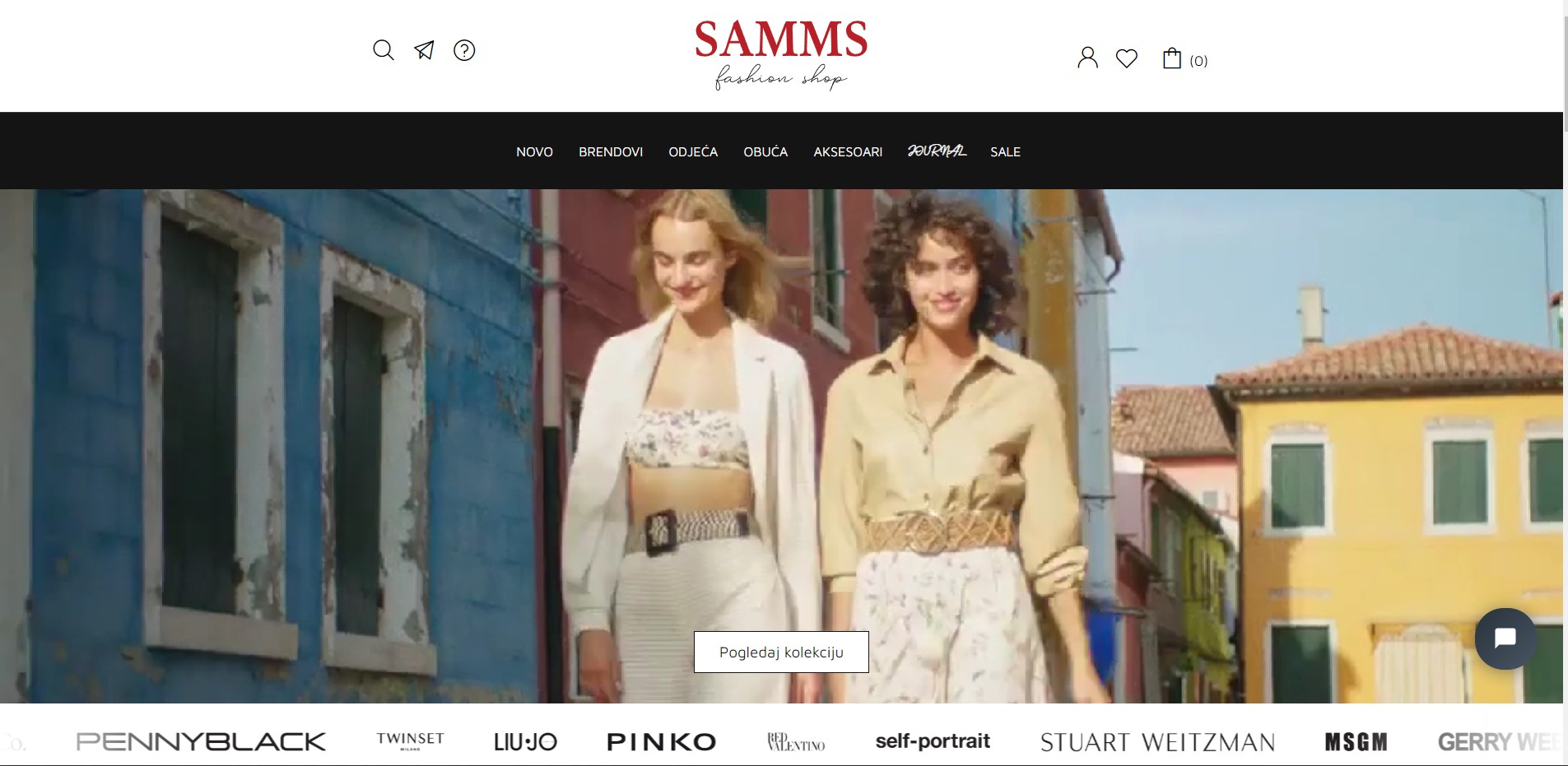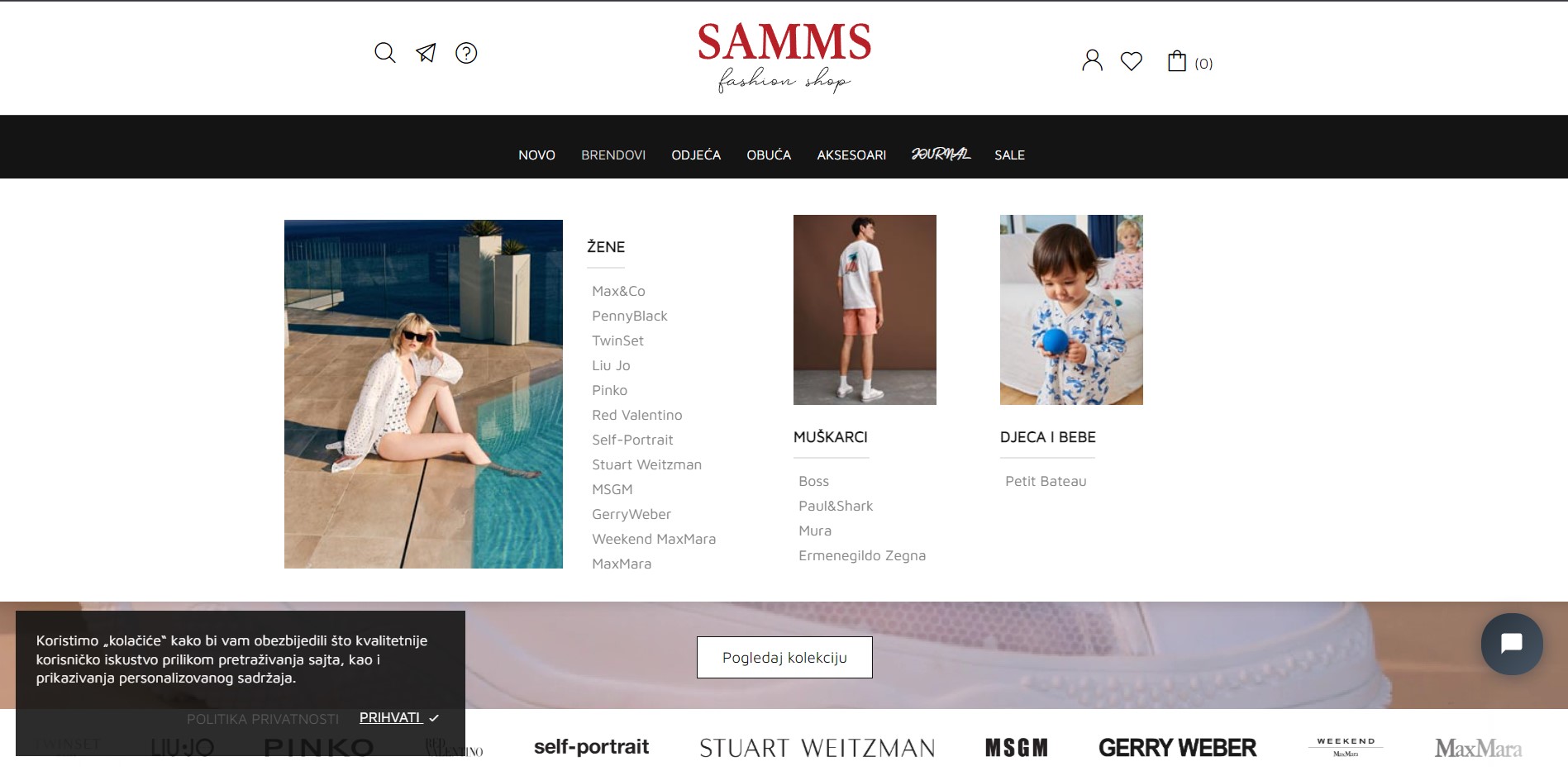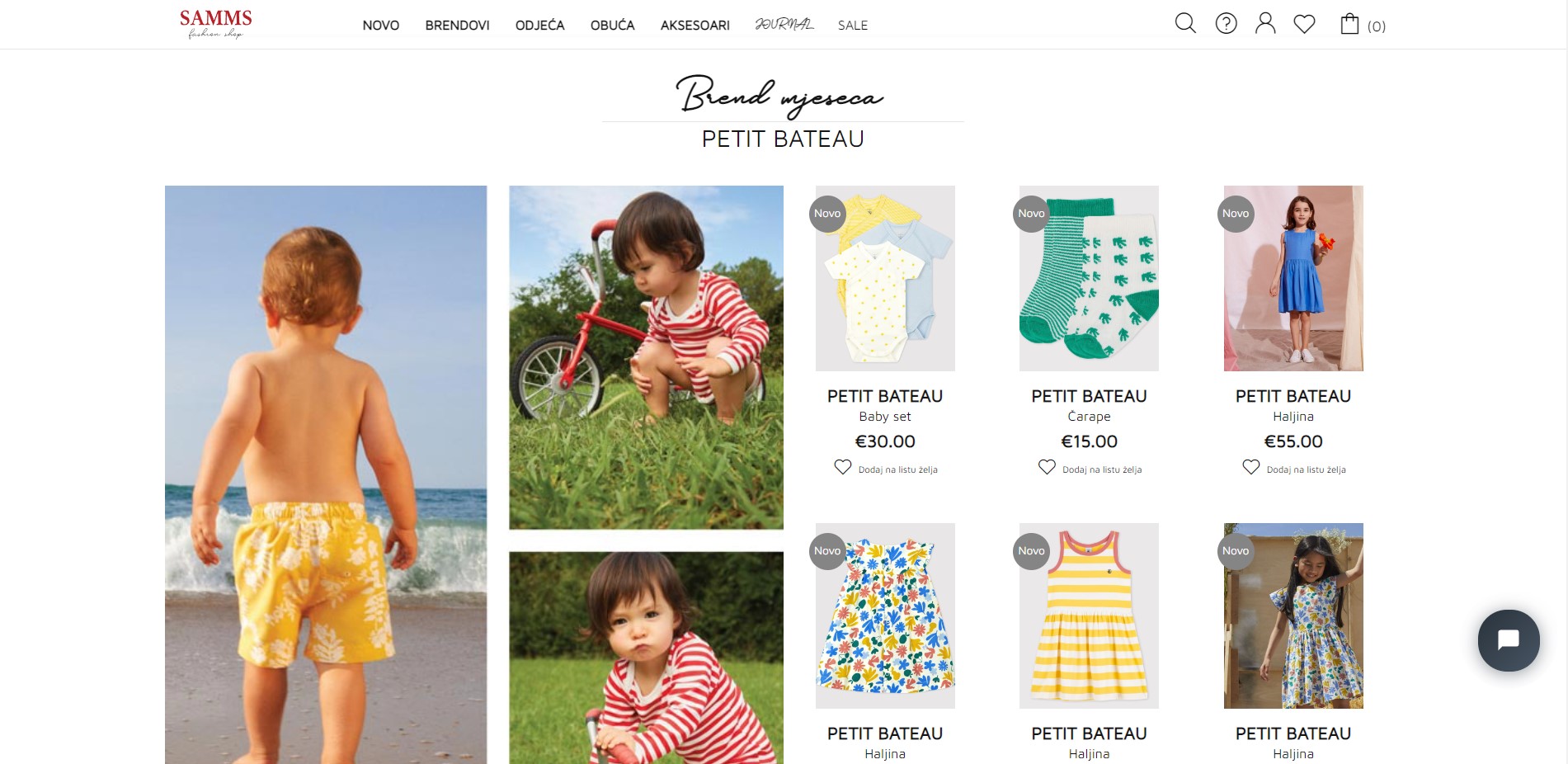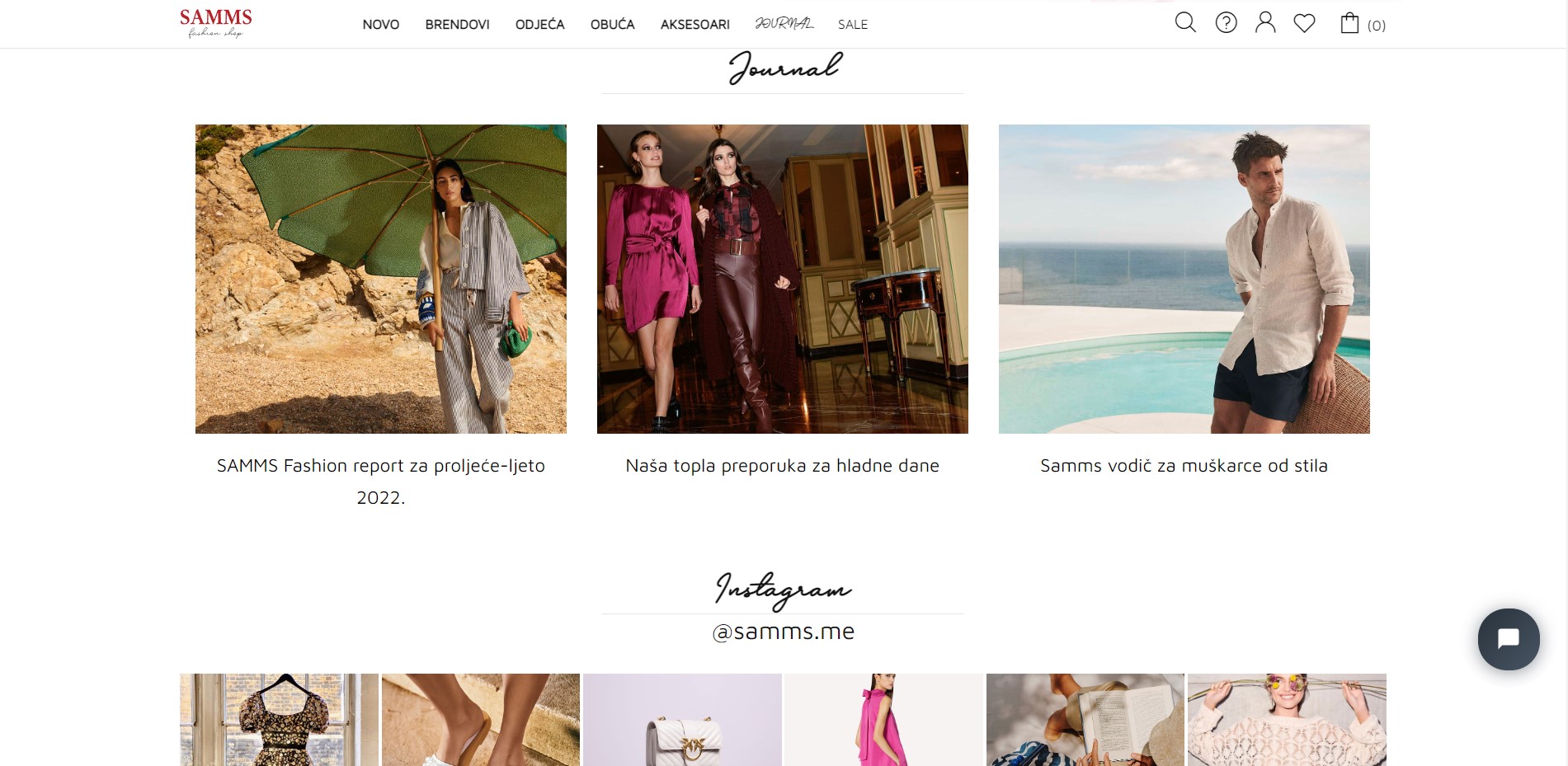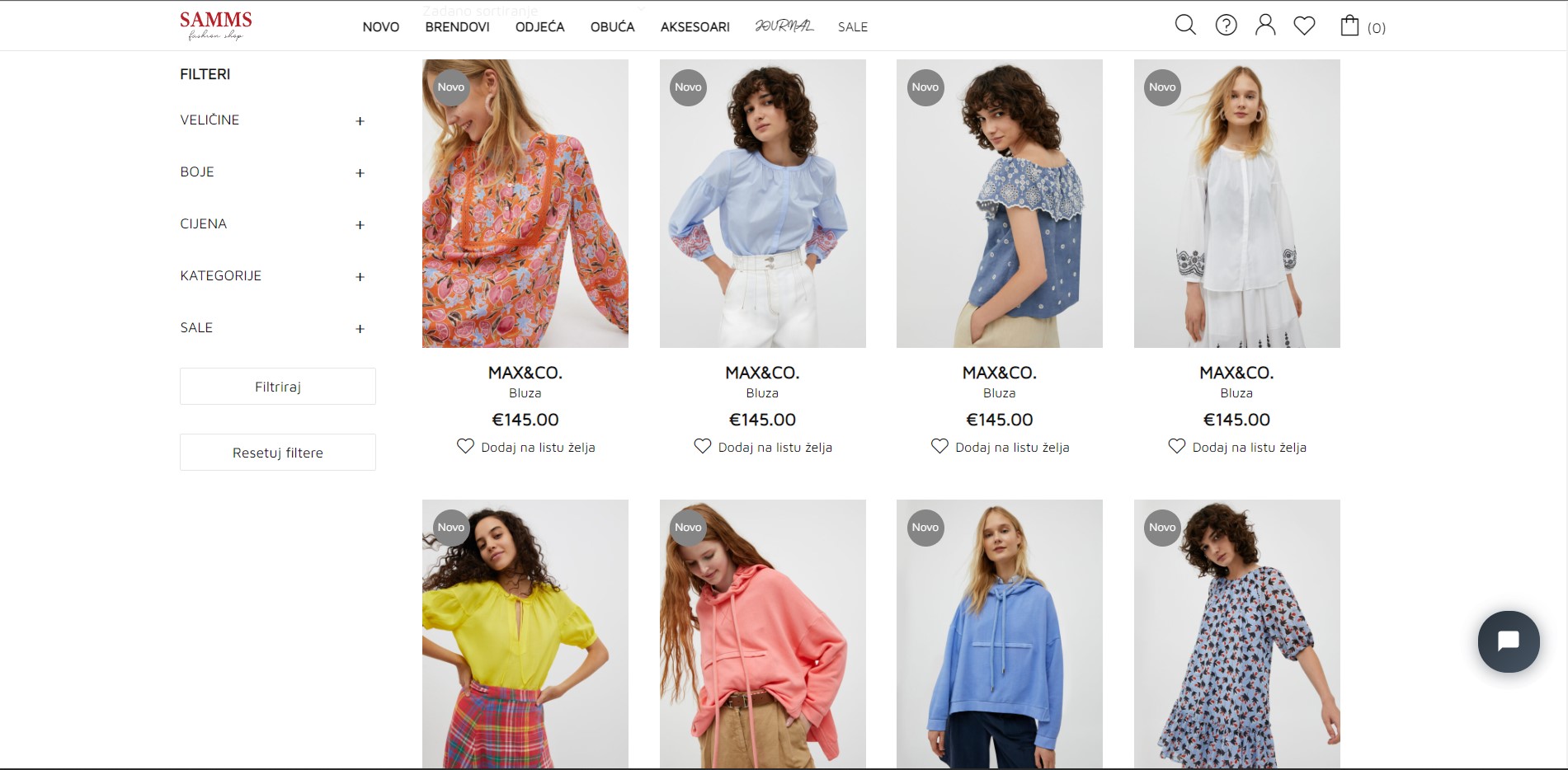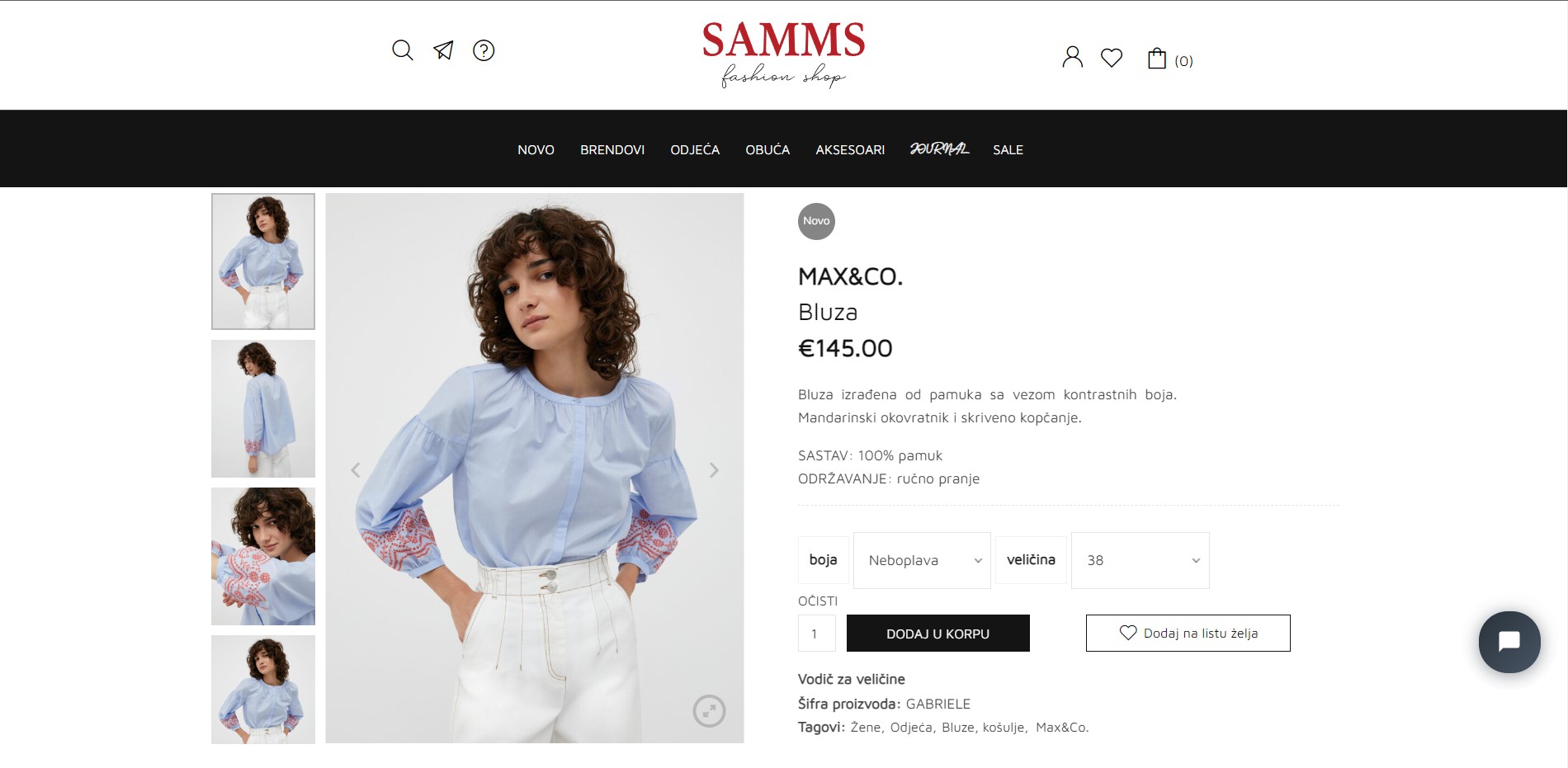 Montenapoleone of Montenegro
All these years, SAMMS has been functioning as a socially responsible company, organizing and participating in numerous humanitarian actions. A lot has been done to improve the appearance of the part of the city where all the shops are located. Thanks to this, from the initially faceless street, George Washington Boulevard looks like a street in one of the world's metropolises and is known as Montenegrin Montenapoleone.
SAMMS has contributed to the culture and style of the city and the country by opening franchise stores in the capital, which represent specialized shops identical to those seen in Rome, Milan, Paris or London.
Following fashion trends, opening new franchise stores, and defining the quality concept of a market- and fashion-oriented company, is the basis of SAMMS's business policy.